The Seó Bóthair Roadshow has grown in recent years to become an integral part of the school calendar. We will be on the road every day promoting the Irish language in schools throughout the country.
What is the Road Show?
The Seó Bóthair roadshow is an interactive workshop which makes use of games, discussion and debates to promote the Irish language in a positive way.
We discuss where Irish can be used, about their language rights agus there will be a lot of prizes to give out!
Last year, the Seó Bóthair visited 80 schools. The roadshow is always being developed with more schools taking part every year.
Who is it for?
The roadshow is suitable for secondary students aged between 15-17 – students to attend Gaelcholáiste or English-language Secondary Schools, within or outside of the Gaeltacht.
No need to worry about the standard of Irish the students have, the roadshow can be done bilingually if necessary.
Workshops can be organised with up to 50 students.
Depending on the amount of students there are, we can hold multiple workshops, one in the morning, one after the break and another after lunch if needs be.
What is the aim of the Road Show?
We aim to encourage and empower students to use their Irish more often, both inside and outside of school.
We also want to inform students firstly of the advantages and opportunities with which the Irish language can provide them, and also of the growth of the language and the various language campaigns which are going on around the country.
When?
A provisional schedule for the coming academic year is laid out below. However, if these dates do not suit, we will do our best to make alternative arrangements.
What time?
The Road Show lasts about 80 minutes. We try to hold two or three workshops everyday – the first workshop from 09:00-10:30, the second from 11:00-12:30 and the third from 14:00-15:30. These times can vary depending on school opening hours and lunch times.
How many students?
We ask that less than 50 students be in attendance at each workshop in order for it to be most effective. It is aimed at students between 15 and 16 years old (Transition Year / 5th year in the south, Year 11 in the north).
How much does it cost?
There is a subscription fee of €100/£90 for the Road Show.
If you would like to book more than one workshop, the cost of €150/£140
This cost helps us to cover the Road Show's travel costs for the year.
Téama 2019/20: Fostaíocht & Cúrsaí 3ú leibhéal le Gaeilge
There are plenty of jobs working with the Irish language in Ireland and abroad. We want to share info with secondary level students about the opportunities are and how to get where they want to be - letting them know about 3rd level courses and what jobs tie in well with those courses.
We hope this will inspire students to consider the advantages there are in speaking Irish before they follow their own path.
Layout of the Road Show
5 minutes

Introduction

5 minutes

Statistics and facts about the Irish language and prizes to be won

40 minutes

Interactive workshop encouraging students to contemplate and discuss questions about the Irish language. Students stand in different corners of the room to show the extent to which they agree or disagree with each statement. Discussion of each topic lasts 10-15 minutes.

5 minutes

Information about Raidió Rí-Rá and the chance to win CEOL 2017 music albums.

Distribution of Gaelchártaí (discount card for use in certain shops and restaurants wishing to promote the Irish langauge) and more prizes to be won

10 minutes

Information about the work of Conradh na Gaeilge and various Irish language campaigns

e.g. Gaeilge 24, #Dúshlán, Comhrá '17, Bliain na Gaeilge 2018, BEO, Seachtain na Gaeilge le Energia, An Dream Dearg and the Irish language in Europe.

10 minutes

Presentation: Employment and Third Level Courses with Irish

5 minutes

Conclusion, distribution of information leaflets and questions
What is needed on the day?

All that is needed on the day is a large room laid out with a white board and rows of chairs to the front and space for games and role-play at the back.
Feedback:
A digital suvery was given to a sample of teachers and students who had the Seó Bóthair in their schools this year. Below is a selection of questions and answers, with a fair representation of the feedback from teachers and students.
Feedback from Teachers:
Feedback from Students:
Road Show Schedule
* This is a flexible schedule. We will try and make other arrangements with your school if the dates below do not suit. Even if we have already visited your county this year, don't hesitate to contact us anyway.
Have a look at the schedule below to see if Eve or Sorcha will be in your county.
EVE
SORCHA
9 - 13 September
Dublin / Kildare
Dublin / Kildare
16 - 20 September
Limerick / Cork
Dublin / Louth
23 - 27 September
Waterford / Tipperary
Wicklow / Wexford
30 MF - 4 October
Clare / Limerick
Armagh / Down
7 - 11 October
Cork
Donegal
14 - 18 October
Galway
Dublin / Kildare
4 - 8 November
Offally / Laois
Antrim / Derry
11 -15 November
Mayo / Sligo
Meath / Westmeath
18 - 22 November
Carlow / Kilkenny
Monaghan / Cavan
25 - 29 November
Kerry
Derry / Tyrone
2 - 6 December
Cork
Donegal
9 - 13 December
Galway
Dublin
16 - 20 December
Other schools
Other schools
6 - 10 January
Leitrim
Antrim / Down
13 - 17 January
Offally / Laois
Meath / Westmeath
20 - 24 January
Roscommon / Sligo
Armagh / Louth
27 - 31 January
Waterford / Tipperary
Wexford
3 - 7 February
Clare / Limerick
Fermanagh / Monaghan
10 - 14 February
Kerry
Donegal
24 - 28 February
Galway
Derry / Tyrone
2 - 6 March
Mayo / Sligo
Cavan / Monaghan
9 -13 March
Cork
Wicklow / Kildare
16 - 20 March
Carlow / Kilkenny
Dublin
23 - 27 March
Offaly / Laois
Wexford
30 - 3 April
Leitrim / Longford
Antrim / Derry
20 - 24 April
Waterford / Tipperary
Meath/Westmeath
27 April - 1 May
Clare / Limerick
Fermanagh / Tyrone
4 - 8 May
Cork
Dublin / Louth
11 - 15 May
Other schools
Other schools
18 - 22 May
Other schools
Other schools
25 - 29 May
Other schools
Other schools
2 - 5 June
Other schools
Other schools
Contact Eve This email address is being protected from spambots. You need JavaScript enabled to view it. / +353 85 149 2840
Contact SorchaThis email address is being protected from spambots. You need JavaScript enabled to view it. / +353 89 606 1082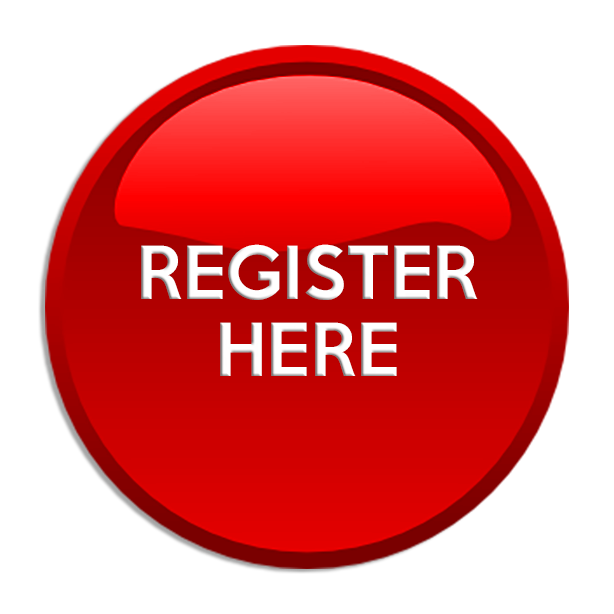 What is Gluaiseacht?
The aim of "Gluaiseacht" is to show young people how they can use their Irish outside of the classroom or when they finish in education.
We use an approach which shows different ways to use Irish, be it professionally, in their hometowns, with their families or just in general everyday life.
More information available on Gluaiseacht from This email address is being protected from spambots. You need JavaScript enabled to view it.